Understanding cervical osteoarthritis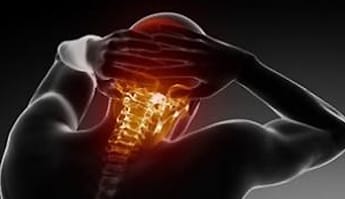 Neck osteoarthritis, or cervical osteoarthritis, is one of the most common forms of osteoarthritis among people over the age of 50. Like all the other types of osteoarthritis, this disease results from gradual damage to the cartilage in the cervical spine.
In effect, due to natural ageing, the intervertebral discs in the upper part of the spine tend to shrink, in some people more than others, and encourage the formation of bone bridges between two vertebrae. This is found more commonly between the 4th and 5th, between the 5th and 6th, and between the 6th and 7th vertebra. This slow erosion thus causes more or less severe joint pain, and sometimes even headaches. In terms of treatment, cervical osteoarthritis symptoms are treated in order to reduce pain, to preserve cervical flexibility and to slow the process of joint damage.
Diagnosing cervical osteoarthritis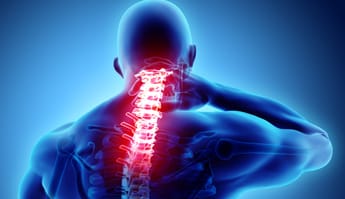 Unlike spine osteoarthritis, cervical osteoarthritis only affects the cervical vertebrae C4 to C7. However, osteoarthritis is found more commonly between the 4th and 5th, between the 5th and 6th, and between the 6th and 7th vertebra.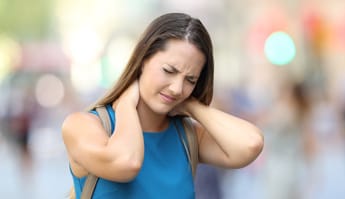 What are the symptoms? What other diseases should be ruled out before talking about cervical osteoarthritis? Let's find out.
Managing and treating cervical osteoarthritis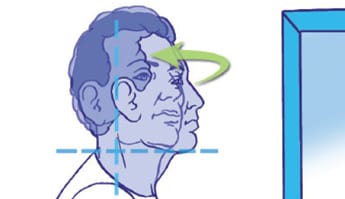 To preserve good cervical mobility, there are several exercises you can do at home. Done daily, these exercises, described in detail in our sheets, can be used to maintain neck joint flexibility.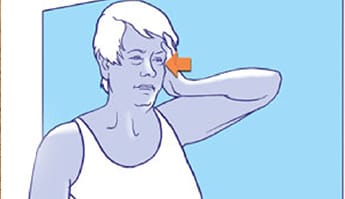 It is not always easy to exercise when you have a form of advanced cervical osteoarthritis. However, it is still possible to reduce the functional discomfort with some special exercises.
Living with cervical osteoarthritis: tips for daily living
Talking, sharing… Precious words for people with cervical osteoarthritis. Even more than the pain which can be relieved with medicine, it is social isolation from which patients often suffer most. It is true that at an advanced stage, osteoarthritis can be very debilitating and impair quality-of-life. But it is not a fatality. Solutions are available. They especially include a healthier lifestyle combining regular exercise and a balanced diet.